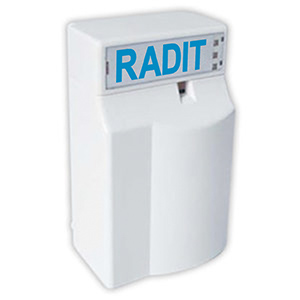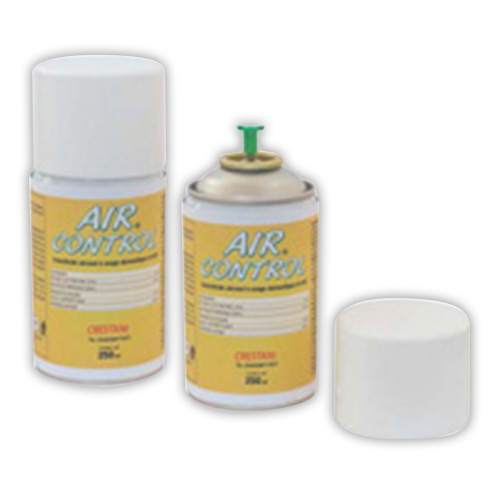 Automatic Diffuser
Effective and economical automatic insect repellent and knockdown aerosol dispenser, ideal for combating bad odors and flying insects such as flies and mosquitoes. Excellent for use in domestic and civil premises such as bars, restaurants, kitchens, company canteens, hotels, toilets, public places. Used with our insecticide cylinders or with our aerosol perfumes, it nebulizes a small quantity of product at a programmed time at intervals of 8, 15 or 30 minutes. AIR CONTROL is also available in the photocell version.
Deodorant bottles
AIR CONTROL aerosol deodorizers are ready to use with our automatic dispensers which chemically attack bad smells and release a pleasant fragrance into the air for a long time. All our cylinders have a dosed valve which guarantees 3000 disbursements. They are available in 20 different fragrances that do not contain propellants or solvents considered harmful to the ozone layer: Pine, Lemon Fresh, Lavender, Bouquet, Fern, Orange, Spring, Esotic Fresh, Verbena, Jarmin, Vanilla, Strawberry, Peach, Mint, Coffee, Mango, Green Apple, Fresh Linen, Cinnamon, Melon. The package contains 48 cylinders of 250 ml (8 boxes of 6 cylinders).
Insecticide bottles
Insecticide cylinders specifically designed for use in our automatic dispensers. They allow you to have the environment free from any flying insect (flies, mosquitoes, wasps, etc.) in a few minutes. All our insecticides are duly registered and authorized by the Ministry of Health. AIR CONTROL is a formulation based on only Natural Pyrethrum (7%). It has an immediate repellent action, a good knockdown action and no residual effects. FLY CONTROL, based on Natural Pyrethrum (2%) and Bioallethrin (0.75%), combines the quality of two different active ingredients obtaining an interesting price/performance ratio. The package contains 48 cylinders of 250 ml (8 boxes of 6 cylinders).