Debiotization – Disinfection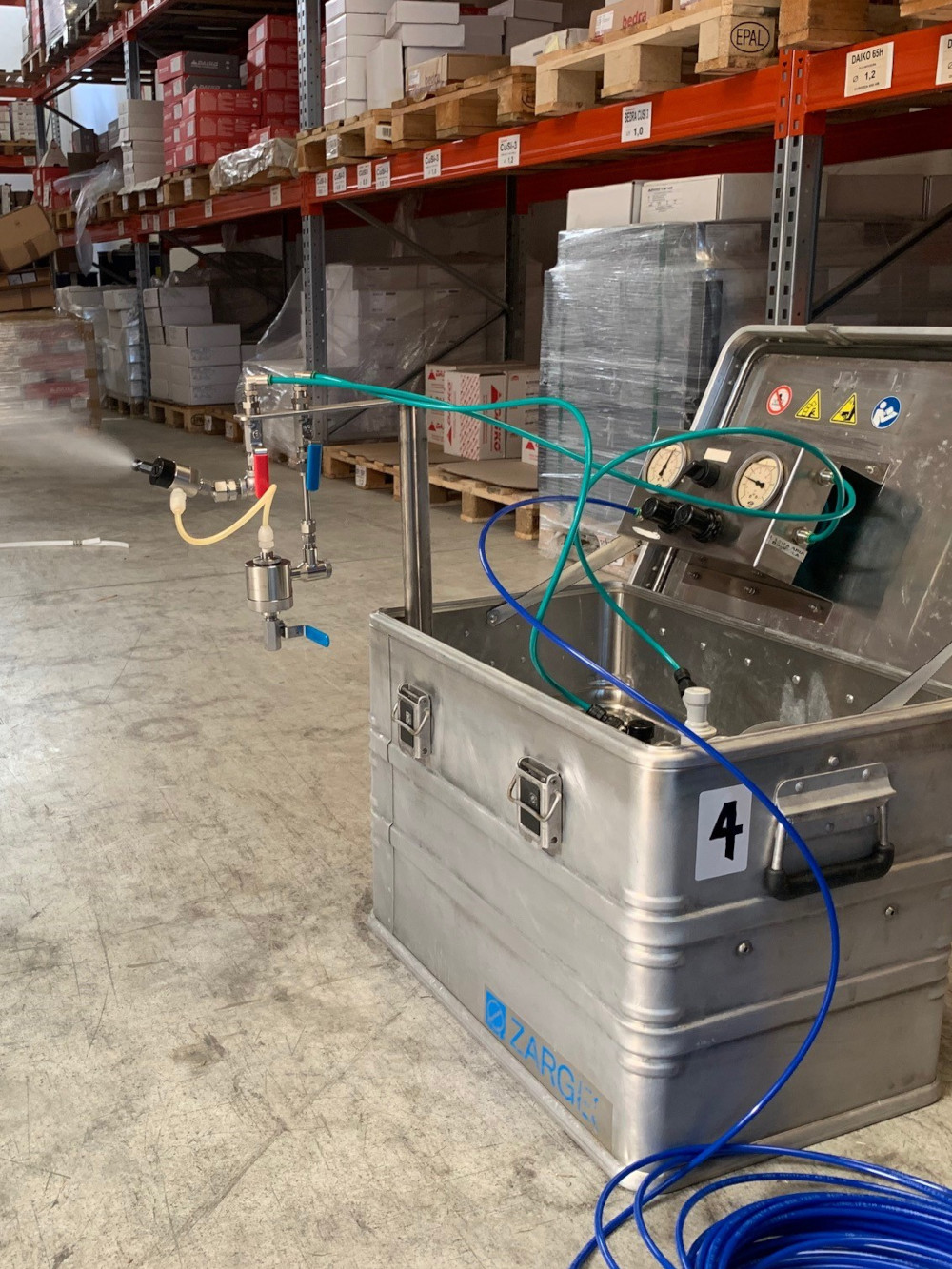 The debiotization system is the operation carried out with Medical-Surgical products, it is a valid option for the disinfestation and disinfection of premises especially in the health and food sectors, since it eliminates or reduces the presence of insects and microorganisms in the environments. This system also supports the HACCP sanitation system.
ENVIRONMENT MANAGEMENT DURING FOOD PRE-STORAGE
Debiotization is of fundamental importance to eliminate possible and potential weeds of cereals (insects and mites). For a correct conservation of the foodstuffs, the debiotization procedure must be carried out pre-storage on silos and empty warehouses after careful cleaning of dust and other residues. This procedure consists in spraying formulations with a residual-reducing effect on all walls, floors, ceilings, redlers, elevators, hoppers, etc. Insects and mites present, in all stages, are eliminated thus preventing the formation of infestations.
The saturation of the environment can take place through nebulization, atomization, dry fog or low pressure pumps with suitable and registered products.
On balance, the savings with preventive treatment with contact products are truly remarkable.
The initial inspection will allow our technicians to evaluate the most appropriate strategy to prevent and eliminate all types of arthropods.