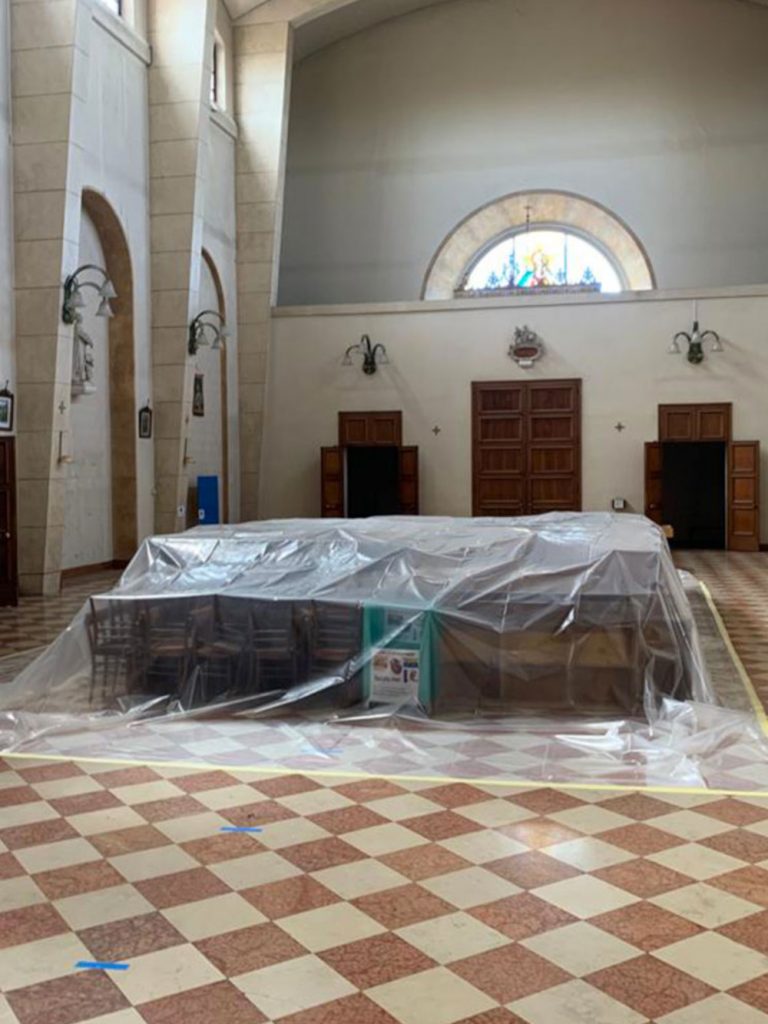 EFFECTIVE AND ECOLOGICAL SYSTEM TECHNOLOGY AND SERVICES TO SAVE ART
Technique for wooden furnishings and valuable artefacts for the conservation of cultural heritage: museums, superintendencies, curiae, churches, libraries,
restorers, antique dealers.

Technique based on the creation of artificial environments, built around to the objects to be treated, objects that are subjected
to a gradual washing of the air in order to gradually eliminate the oxygen present making the environment unsuitable for the life of insects
Xylophages .
The tools used for this methodology, they are able to automatically control the level of oxygen, humidity and
temperature of the environment.

Anoxia treatments are performed on site without moving the good to be treated.

This methodology guarantees the complete elimination of each vital stage of the insect: eggs, pupae, larvae, adult.